Countries tackle access and quality
This piece comes to us courtesy of International Ed News.  Recent news reports reveal the ways in which countries all over the world are taking steps to make quality P-12 education more accessible for students. In China, the government is closing privately operated schools and will allow the children of migrant workers to attend public schools. In addition to paying tuition fees for vocational...
International test results make headlines...
This piece comes to us courtesy International Ed News.  On December 11, 2012, the TIMSS and PIRLS International Study Center released the results of the Trends in International Mathematics and Science Study (TIMSS) and the Progress in International Reading Literacy Study (PIRLS), and news reports from around the world are already trying to interpret the results. Reports in Norway note that...
4 tags
Report: British aid to Nigerian schools is not...
The United Kingdom has poured millions into Nigerian school, but an independent group found that money has failed to improve education in the country. The Independent Commission for Aid Impact concluded in a recent report that: [The government's] education programme in Nigeria operates in a very challenging environment, with too few effective teachers, poor infrastructure and...
2 tags
Standardized tests a foreign concept in Finland
As the United States focuses more on using tests as a means of holding educators and school districts accountable, Finland—which is one of the top performers on international tests—has gone in the opposite direction. In the U.S., states give annual high-stakes exams that determine whether schools must undergo reforms, in some cases whether students can pass to the next grade level or graduate from...
Funding problems and reform efforts around the...
This piece comes to us courtesy International Ed News. Funding This month, the European Union's biannual convention focused on funding for education. There is a growing concern that too many E.U. countries are implementing drastic cuts that will make it difficult to sustain growth once the economy recovers.  As reported in the New York Times, Rok Primozic, E.U. vice chairman, pointed out that...
2 tags
"The government consistently tells us they want to protect our mixed..."
– Student Federation of Universidad de Chile (FECH) Vice President Camila Vallejo, one of the student leaders who presented a budget proposal to a Congressional committee this week. The students asked for the government to cover 30 percent of public universities' budgets. 
2 tags
French president proposes homework ban
French President Francois Hollande has a new plan to fix economic inequality problems in his country: ban homework.  The move, designed to level the playing field between students who get help from their families at home and those who don't, is just one piece of reforms proposed by Hollande. His other plans include lengthening the school week from four to four-and-a-half days and increasing...
1 tag
"I think of it often and imagine the scene clearly. Even if [the Taliban] come to..."
– Malala Yousafzai in an interview last winter. The fourteen-year-old Pakistani girl was shot by the Taliban Tuesday for her continuous efforts to campaign for female education. 
3 tags
Are rich kids taking advantage of affirmative...
The New York Times has a piece today critical of India's version of affirmative action, known as reservations, which may help wealthy students take slots meant for the disadvantaged. But a new study suggests the opposite. "The program in India is a vast system of political patronage that increasingly works to reward the powerful rather than uplift those in need," Gardiner Harris...
Countries grapple with teacher shortages
This piece comes to us courtesy International Ed News. In 1994, UNESCO declared October 5thWorld Teachers' Day in order to call attention to the fact that "all over the world, a quality education offers hope and the promise of a better standard of living." UNESCO identifies teacher shortage as a major problem in 2012, and recent reports confirm their claim. In the latter half of September,...
2 tags
"India has an immense potential. You have a huge number of young people, the..."
– Adam Roberts, author of an Economist special report on India. 
2 tags
Where do South Korea's dropouts go?
Alternative schools in South Korea are becoming an increasingly popular option for would-be high school dropouts, according to the BBC.  Although South Korea leads the world in the percentage of 24-35 year olds with a college degree and sends 80 percent of its high school graduates on to college, the country's education system has been criticized for being to high pressure and rigid....
2 tags
United Kingdom short 10,000 STEM graduates
The United Kingdom needs to produce 100,000 science, technology, engineering and math (STEM) graduates annually in order to keep its current industrial status quo. Right now, it graduates 90,000 such students a year, leading to a 10,000-person deficit, according to a new report by the Royal Academy of Engineering. To compound the problem further, a quarter of existing STEM graduates don't...
"It is extremely important to get these [Syrian refugee] children back into a..."
– United Nations spokesperson Dana Sleiman on the effort to enroll the 15,000 school-age Syrians who have fled to Lebanon in school
Back-to-school global news roundup
This piece comes to us courtesy International Ed News. This back-to-school time of year has seen teacher strikes in places such as Chicago, England, Australia, Kenya and Slovakia. These teachers are commonly concerned about new approaches to teacher evaluations and compensation, slashed education budgets, and working conditions. In contrast to many countries that seem to position educators and...
2 tags
"The government is trying to change our education system. And they are using the..."
– Manuela Martínez, head of the General Workers' Union in Granada, Spain, on education cuts that are increasing teachers workload and class sizes 
1 tag
Half of sub-Saharan Africa's children don't learn...
Seventeen million children in sub-Saharan Africa never go to school. Of the 111 million that do, 40.6 million won't even learn basic skills, according to the African Learning Barometer. This means that half of Africa's children will reach adolescence illiterate and innumerate, the Barometer finds. The interactive tool, put out by the Brookings Institution, a liberal think tank,...
2 tags
China's rural affirmative action
A new policy in China is giving preferential treatment to rural students who have long struggled to get in to the country's top universities. This year, 12,100 spots were earmarked for students from 680 poor, rural counties, according to the Xinhua News Agency.  Entrance to college in China is, for most, determined by a score on a single exam. But rural education is generally far weaker...
1 tag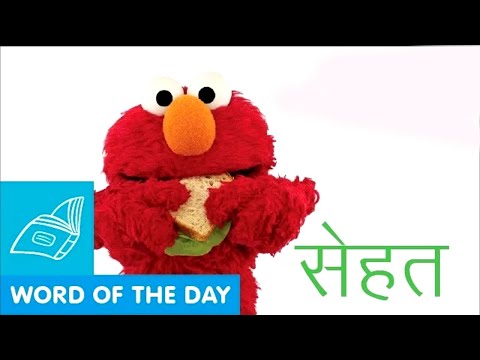 2 tags
Recommendations to improve preschool in Singapore
Singapore's preschool system needs some big changes. It should be free. More government funding is needed. Preschool teachers need to earn more. At least, that's according to the bulk of participants in a paper released this week by the Lien Foundation, a Singapore-based nonprofit that does work in eldercare, preschool and water and sanitation.   The paper, "Vital Voices for Vital Years," comes on...
2 tags
"Today I apologize to the youth of the world. My generation has betrayed the..."
– Jayaseelan Naidoo, former anti-apartheid activist and chairman of GAIN, a global group focused on hunger and malnutrition 
1 tag
"We are a group of New Zealand academics teaching and researching in..."
– From a letter signed by more than 100 New Zealand academics opposing a plan to rank elementary schools based on standardized tests
2 tags
Why can't France fill its open jobs?
About 10 percent of France's working-age population is unemployed, even as somewhere between half and two-thirds of French companies are unable to find adequately prepared workers for the jobs they need to fill, reports Bloomberg. The news is even worse for young people; France's youth unemployment rate was 22 percent in 2011.  "Without delay, France must improve its vocational...
"In fact, investing in education and skills more broadly is crucial. There are..."
– Angel Gurría, Organisation for Economic Co-operation and Development Secretary-General, for the launch of the 2012 Edition of the Employment Outlook
1 tag
Australia proposes mandatory arts curriculum
Australia released this week a draft curriculum that will make arts education mandatory through year 10. The plan requires schools to offer dance, drama, media arts, music and visual arts classes to students, but leaves some discretion for the exact scheduling and content of the courses. Districts will also have the "flexibility to teach subjects discretely or integrate content across a number of...
2 tags
"This government can talk all it likes about improving social mobility but how..."
– Sally Hunt, leader of the British University and College Union. After raising tuition fees up to £9,000 annually, United Kingdom university applications were down 8.9 percent this year. 
1 tag
Pearson's newest investment: African private...
For-profit education company Pearson is investing $15 million into a fund for private companies running schools in "Africa, Asia and elsewhere," the company announced this week.  First on the list of recipients is Omega Schools, a chain of for-profit schools in Ghana. Pearson's money is expected to help the network expand from 6,000 students to tens of thousands.  "The...
2 tags
"Korean students generally spend quite a lot of time studying concepts and..."
– Soojin Lim, a biology teacher at Hansung Science High School in Seoul, South Korea. Slate asked science teachers in some of the world's top performing countries, including Finland, Singapore, New Zealand and Canada, to share their secrets for success. 
2 tags
"Two fish are swimming in a river. The older one asks, "How's the water?" The..."
– A question from China's 2012 college entrance exam, according to the Wall Street Journal. The test, given annually to high school seniors in the country, is, in most cases, the only determining factor for college admissions. This question was among five that students could chose to write a...
1 tag
Afghanistan calls for more foreign involvement in...
Afghan President Hamid Karzai invited foreign institutions to be involved in the country's higher education system in a speech this weekend, reports the Agence France Presse (AFP). But some experts warn this will only worsen Afghanistan's brain drain. "If France wants they can take over our medical university to teach. They can even bring teachers, books and teach in...
2 tags
Twenty percent of German teens lack sufficient...
About one in five German teens, after leaving school, still can't read well, according to Education in Germany 2012. The bi-annual report placed the blame on early education warning that "a lack of qualified early childcare staff could be partially to blame," reported The Local.  These students leave school without being able to "read properly or understand texts, and...
2 tags
"The [Chinese] education system in the party-state is trying to lock up the minds..."
– Jing Chu, described by New Tang Dynasty Television as an "internet writer,"  in response to reports that students who wrote anything critical about the Chinese government in essays on their college entrance exam received a zero
1 tag
One-to-one Kindle program grows in Africa
A San Francisco-based nonprofit is doling our eReaders to some African schools as part of an larger international effort to help third world countries improve literacy through technology, reports the Wall Street Journal. Worldreader, with about $1.5 million in donations, has given out 1,100 Kindles and 180,000 e-books, schools in Uganda, Kenya and Ghana. So far, they've been well received...
2 tags
France's new president unveils plan to hire more...
French President Francios Hollande, inaugurated on May 15, has big plans for the the next six weeks. Over the weekend, parliamentary elections replaced a conservative majority with a Socialist one, meaning Hollande's left wing plans will likely reach fruition.  Among the items of Hollande's agenda for the next month and a half is a call to hire more teachers. As the Associated Press...
2 tags
"For how long will the poor pupils from Limpopo be taught under trees in this..."
– tweet from South African Karabo Mokoena one of the many who took to Twitter yesterday trying to get the attention of Minster of Basic Education Angie Motshekga with the hashtag #Questions4Motshekga
1 tag
Has Australia wasted $320 million?
A new report out by the Australian National Audit office reveals that the over $320 million the country's government spent on a new literacy program has had no effect on national test scores. The money, the first installments of nearly $540 million dollar, four-year program, was not necessarily wasted though, with the audit office calling the results "mixed."  Although the...
1 tag
"I think we have to be very thoughtful about how to make the most of these..."
– U.S. Secretary of State Hillary Clinton in an address at the opening session of the US-India Higher Education Dialogue
1 tag
"It will be an increasingly plural higher education world. And models of higher..."
– Simon Marginson, professor of higher education at the University of Melbourne, at the  International Academic Consortium for the 21st Century conference
2 tags
Are high college-going rates hurting South Korea's...
That's what one new study by a Korean-based think tank is arguing, reports the Asia Sentinel. The study, published by the Samsung Economic Research Institute (SERI), estimated that 42 percent of the country's college graduates were over-educated. If those individuals had gone directly into the workforce after high school, South Korea's gross domestic product could be as much as a...
2 tags
Russian elementary school emphasizes practical...
A new pilot program has an elementary school in Russia forgoing many academics in favor of teaching children practical skills, according to Xinhua. Students will learn things like cooking, electric wiring and computing.  First graders at School No. 1247, for instance, will construct houses out of empty boxes, which they'll later donate to orphanages as toys.  The school fits in with...
2 tags
"Since coming to power the Government has sought to undermine teachers...."
– Christine Blower, general secretary of the United Kingdom's National Union of Teachers - which, along with the UK's other main teachers union, is threatening to strike
1 tag
"Technology is the key to bridging the gap between the state of education in..."
– Former British Prime Minister Gordon Brown at a debate among ministers of education and science and technology from 10 African countries
2 tags
Singapore's "holistic education"
Singapore, often one of the top-performing countries on international assessments, is moving away from memorizing facts to an emphasis on creativity in learning, reports the BBC.  So what does this look like? For one of the country's top schools, it meant taking a "learning journey" through a park for a science lesson. Students "photographed 'evidence' on...
2 tags
"Higher education is the key to social mobility. Yet where a person is born has a..."
– China Daily
1 tag
Free bikes make help curb India's dropout problem
A program pioneered by India's poorest state, Bihar, is spreading across the country in an effort to keep female teens in school. When girls reach ninth grade, they can get a bike paid for by the state, reports the Associated Press.  This seemingly simple act is making a big difference. After the first four years of the program, which began in 2007, the number of girls enrolled in ninth...
Does performance pay make a difference?
The United States is not alone in its debate over whether teachers should be paid based on results, rather than credentials and years of experience. But, as critics of performance pay are quick to point out, there's no research evidence that linking student achievement with teacher pay improves performance. A recent international comparison done by the Organisation for Economic Co-operation...
2 tags
"When you walk in to [a university admissions] office, they tell you, 'Go and get..."
– Hamzat Lawal, a political science student at Nigeria's University of Abuja quoted in the Global Post. With too few seats for all the students who want to go to college in Nigeria, bribes to universities are becoming a de facto part of the admissions process. It took Lawal four years to get...
2 tags
Chile's teachers dramatically under-prepared
Forty-two percent of Chile's newest teachers don't have adequate teaching skills. And 69 percent don't know the teaching curriculum. At least, those are the findings from the Chilean Education Ministry's Inicia 2011 test, which is given to newly graduated teachers, according to the Santiago Times.  The test, for now, is voluntary and was taken by 3,271 recent graduates. Eight...
2 tags
"Shanghai is an exceptional case - and the [PISA] results there are close to what..."
– Andreas Schleicher,  Deputy Director for Education at the Organisation for Economic Co-operation and Development who oversees the Programme for International Student Assessment. 
2 tags
Is France's new president ready to tackle higher...
Not at all, according to an op-ed in the Guardian, which criticizes Francois Holland, the newly elected president of France, as well as the entire election. Holland and his main opponent, current president Nicolas Sarkozy, seemed "totally disconnected from critical challenges in which France is failing in every possible way," the piece argues. The main take away? Don't look for...